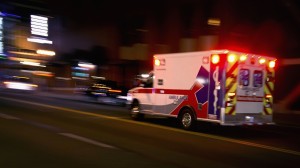 Safe emergency vehicle operation involves the professional and/or volunteer operator's appropriate intake of situational information, use of appropriately equipped and safe vehicles and compliance with applicable laws and standard operating procedures.   
Police vehicles and other emergency vehicles are often equipped with onboard computer systems that record a representation of the driver's view, as well as location, travel speed and vehicle operation information.  Appropriate analysis of the information and data recorded by these systems often yields an unambiguous chronological cataloging of the actions and events occurring during emergency- mode emergency vehicle operation.
The Westfield Investigative Group, LLC offers investigative and consultative services regarding emergency vehicle accidents and police vehicular pursuit matters.  Emergency vehicle operation in emergency-mode requires the driver's compliance with state law, county directives and agency standard operating procedures.  We offer consultation regarding compliance with New Jersey Police Vehicular Pursuit Policy, general pursuit policies and commonly used motor vehicle pursuit tactics.
Request a Consultation
Want to speak with someone about your particular situation? Click the button to the right to get started.